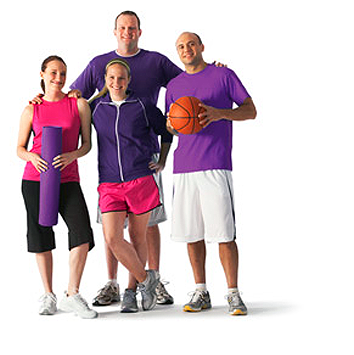 Join the YMCA today and begin the journey on the road to healthy living!
The Beaver County YMCA has proudly served the area since 1891. We are more ready than ever to provide you and your family a place to belong. The YMCA is more than just a facility, it is a place where people come together to have fun and grow in spirit, mind, and body. At the Beaver County YMCA, we are dedicated to building strong kids, strong families, and strong communities.
For more information, please contact our Membership Director at 724-891-THE-Y.
Membership Implies a Sense of Belonging
At the Beaver County YMCA, we value our members' comments and suggestions. We value your needs and their ideas. We rely on our members for much of what we do. We add programs based on member ideas and needs. We expanded our Wellness Center and added locker rooms, including a family changing room, therapy pool, multipurpose room, and group cycling studio based on member comments and suggestions. We are all the YMCA.
We are a facility that offers many services to many families and individuals. We try to meet the needs of all of our members. We are more than a state-of-the-art fitness facility. We are a childcare provider; a center for youth sports; an aquatics leader; a senior center; a teen center; a community leader and advocate; and a place for Beaver County YMCA members to call their own.
Free two hours of child watch and youth center, seven days a week, while you work out including FREE program opportunities
Free land and water aerobics
Free coffee, hot chocolate and tea until 9:30 a.m. (Mon. – Sat.)
Free monthly family activities
Free Wellness Orientation Program
Priority registration for programs / No registration for Child Care or Preschool programming
The ability to bring guests to the facility in accordance with the YMCA Guest Pass Policy